PERQUE D3 Cell Guard
Provides valuable and complete health support for bones, brain, heart, and immune system function.*
Supports essential metabolic and developmental processes involved in healthy cellular function.*
Mixed forms of vitamins E protect and assist absorption of vitamin D3, the most bioavailable form of vitamin D.
PERQUE D3 cell guard offers 500 IU per drop and 850 drops per container also includes Vitamins E in rosemary essence oil. Vitamin D3 is the only vitamin our bodies can make with sun exposure by using the energy of UVB to convert 7-dehydrocholesterol into Vitamin D3.
A largely held opinion is that it is technically not a vitamin but a hormone. However, the fear of skin cancer and just being in sun-starved latitudes prevents many individuals from obtaining the benefits of sunlight, and we are today a society of millions deficient in this valuable nutrient. Furthermore, as we age, we are less equipped to produce sufficient quantities of this vital nutrient.
Good dietary sources of Vitamin D are cod liver oil, sardines, and a number of other fish. However, most Americans do not eat enough fish to get a healthy dose of Vitamin D, and fortified foods like milk and cereal simply do not provide enough of this important vitamin. Therefore, Vitamin D supplementation by far seems to be the best option.*
For Immune Support
Most organs and immune cells have a Vitamin D receptor, and some also have the capacity to metabolize 25-hydroxyvitamin D to the active form of Vitamin D: 1,25-dihydroxyvitamin D. 1,25-Dihydroxyvitamin D is a potent immunomodulator. It is responsible for the down-regulation of Th1 and up-regulation of Th2 cells. Rather than a simple down regulation of immune response, it blunts generalized over-proliferation of both lymphocytes and monocytes while sharpening the immune system's attack on specific targets. It inhibits the development of autoimmune diseases like multiple sclerosis and irritable bowel syndrome and also enhances the production and secretion of several hormones, including insulin.
Supplement Facts: (no hidden or inactive ingredients)
Servings (1 drop) per container: 850 drops
1 drop (12.5mcg) contains:
Vitamin D3 (as cholecalciferol) 12.5 mcg
Vitamin E (as mixed natural tocopherols) 7.3 mcg
MCT Oil (medium chain triglycerides) 34 mg
Ascorbyl palmitate 2 mcg
Rosemary Oil 0.33 mcg
Contains NO: citrus, MSG, wheat, gluten, corn, starch, wax, soy, yeast, zein, sulfate, phosphates (other than coenzymes), preservatives, casein or other milk derivatives. NO GMOs.
Recommended Use:
Adults: Take one (1) drop per day or as recommended by a healthcare professional. Drop directly onto spoon or toast. May be directly administered to others when appropriate.
Warning:
If you are pregnant or nursing, please consult your healthcare professional before using this product.
The link above requires Adobe Acrobat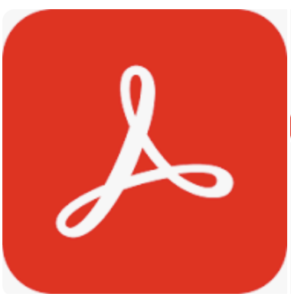 or equivalent to view/print
The PERQUE Guarantee
PERQUE has been specifically formulated based on higher standards of quality listed below. When comparing:
All PERQUE products come with a 100% unconditional money-back guarantee — the strongest guarantee in the natural health industry.
Every PERQUE product provides 100% potency and activity for its entire shelf life. PERQUE formulas are designed for exceptional delivery and stability.
Only the exact delivery forms of nutrients shown in clinical studies to be effective are used in PERQUE formulas with NO substitutions.
By using high precision control of temperature and pressure in the manufacturing process, all PERQUE products, including tabsules, dissolve rapidly (15-20 minutes in the stomach), allowing superior uptake and rapid results as well as eliminating digestive irritation found with other brands.
Full label disclosure is provided for all PERQUE products — no hidden or inactive ingredients.
In order for a nutrient to be brought into your body, it must be transported. Every PERQUE product is activated with the same potent transporters that are used by nature and in food to ensure full bioavailability or 100% uptake.
The biologically preferred form of an ingredient is always used to enhance activity, produce energy, and deliver direct results
All PERQUE products are allergen-free and contaminant-free, and do not contain citrus, MSG, wheat/gluten, corn/zein/starch, dairy/casein/milk derivatives (except meal powders), yeast, soy, sulfate, phosphates (other than coenzymes) or preservatives.
PERQUE products do not contain genetically modified organisms (GMOs)
All PERQUE ingredients are plant-based except the human probiotic strains, distilled lipids, and PERQUE Joint Guard extracts.
Every PERQUE product is produced following or exceeding the FDA's pharmaceutical GMP (Good Manufacturing Practices) regulations.
* These statements have not been evaluated by the Food and Drug Administration. This product is not intended to diagnose, treat, cure or prevent any disease.