PERQUE Zinc and Throat Lozenges
Zinc with slippery elm, chinacea and more helps lessen cold symptoms and soothes throat*
Zinc affects multiple facets of the immune system, and due to poor diet, soil depletion, food processing, aging, and stress, zinc deficiency can be widespread. Research has shown that zinc can reduce the duration of a cold, decrease upper respiratory infections and help with inflammatory conditions like asthma. PERQUE Zinc & Throat Guard Lozenges provide a special blend of fully soluble, energized zinc and synergistic nutrients for maximum immune support for people of all ages.*
Because each person absorbs zinc differently, PERQUE Zinc & Throat Guard is a biocomplete, good tasting formula combining:
Three activated forms of zinc (citrate, aspartate, and glycinate) for direct transporter-activated absorption and utilization.*
Vitamin C, a proven antioxidant, to strengthen the immune system.*
Echinacea purpurea, which boosts immune function and stimulates white blood cell production. Echinacea also has antibiotic, antiviral, and anti-inflammatory properties, which provide powerful synergy.*
Slippery Elm to soothe inflamed and irritated mucous membranes.*
OPC (flavanol, active soluble proanthocyanidins), an anti-inflammatory and antiviral agent and an antioxidant and synergistic cofactor for the action of ascorbate (vitamin C).*
Unlike other zinc lozenges, PERQUE Zinc & Throat Guard is a complete, immune-building formula. Other zinc lozenges not only lack synergistic nutrients for immune enhancement, but also commonly use poorly absorbed, insoluble, or poorly available forms of zinc.*
Supplement Facts: (no hidden or inactive ingredients)
Supplement Facts (no hidden or inactive ingredients)
1 lozenge contains:
Energized Nutrients:
Zinc (as citrate, aspartate, and glycinate) 15mg (100%)
Vitamin C 60mg (100%)
—(100% l-ascorbate, fully reduced, corn free)
Echinacea (Purpurea 4:1) 10mg
Slippery elm 25mg
OPC (LMW ActiVin) 5mg
Sucanat honey 236mg
Mannitol 200mg
100% Whole raspberry fruit extract 45mg
100% Whole cherry fruit extract 7mg
Vegetable fiber (organic croscarmellose) 25mg
Magnesium 6mg
—(as C16 and C18 alkyls from whole, untreated palm fruit and leaf)
Contains NO: citrus, MSG, wheat, gluten, corn, starch, wax, soy, yeast, zein, sulfate, phosphates (other than coenzymes), preservatives, casein or other milk derivatives. NO GMOs.
Recommended Use:
Adults: As a dietary supplement, dissolve one (1) lozenge in mouth or as directed by your health professional.
Warning:
If you are pregnant or nursing, please consult your healthcare professional before using this product. Keep out of the reach of children.
PERQUE Zinc and Throat Guard Lozenges
The link above requires Adobe Acrobat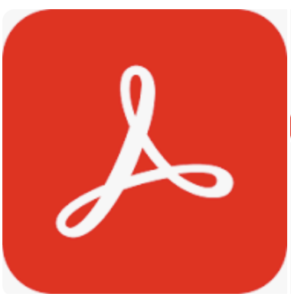 or equivalent to view/print
The PERQUE Guarantee
PERQUE has been specifically formulated based on higher standards of quality listed below. When comparing:
All PERQUE products come with a 100% unconditional money-back guarantee — the strongest guarantee in the natural health industry.
Every PERQUE product provides 100% potency and activity for its entire shelf life. PERQUE formulas are designed for exceptional delivery and stability.
Only the exact delivery forms of nutrients shown in clinical studies to be effective are used in PERQUE formulas with NO substitutions.
By using high precision control of temperature and pressure in the manufacturing process, all PERQUE products, including tabsules, dissolve rapidly (15-20 minutes in the stomach), allowing superior uptake and rapid results as well as eliminating digestive irritation found with other brands.
Full label disclosure is provided for all PERQUE products — no hidden or inactive ingredients.
In order for a nutrient to be brought into your body, it must be transported. Every PERQUE product is activated with the same potent transporters that are used by nature and in food to ensure full bioavailability or 100% uptake.
The biologically preferred form of an ingredient is always used to enhance activity, produce energy, and deliver direct results
All PERQUE products are allergen-free and contaminant-free, and do not contain citrus, MSG, wheat/gluten, corn/zein/starch, dairy/casein/milk derivatives (except meal powders), yeast, soy, sulfate, phosphates (other than coenzymes) or preservatives.
PERQUE products do not contain genetically modified organisms (GMOs)
All PERQUE ingredients are plant-based except the human probiotic strains, distilled lipids, and PERQUE Joint Guard extracts.
Every PERQUE product is produced following or exceeding the FDA's pharmaceutical GMP (Good Manufacturing Practices) regulations.
* These statements have not been evaluated by the Food and Drug Administration. This product is not intended to diagnose, treat, cure or prevent any disease.