Synergistic combination of Omega 3, 6 & 9 essential fats that help supports healthier brain, heart, neurohormonal and immune activity.
PERQUE Triple EFA Guard contains the best balance (4:1) of omega 3 to omega 6 essential fatty acids (EFAs), along with the beneficial omega 9 EFA and the most potent docosahexaenoic acid (DHA) / conjugated linoleic acid (CLA) combination. Finally, a product with the essential oils you need.*
The average American diet is too high in harmful fats, and therefore, it is also deficient in EFAs. Foods lose EFAs through processing, exposure to air (oxygen), oxidants, and toxins (from lead and mercury to peroxides and sulfites); therefore, deficiencies have become more the rule than the exception. Only PERQUE Triple EFA Guard gives you all the essential fats in one formula, and, as with all PERQUE products, its ingredients are of the highest action and purity.*
Essential fatty acids may be divided into two primary groups: omega 3 (including DHA) and omega 6 fatty acids. In addition, omega 9 fatty acids and CLA are vital for complete health. EFAs are the source of the body's potent prostaglandins, which are hormone-like substances that regulate many cardiovascular, reproductive, immune, hormonal, and nerve functions.*
Considering its importance, it is not surprising that EFA deficiency is linked to many serious disease states, including:
Cardiovascular diseases. Arteriosclerosis is characterized by a build-up of plaque in the arteries. Omega 3 fatty acids act as blood thinners, helping to reduce the clotting and aggregation associated with this disease. They play an important role in preventing and treating arteriosclerosis. Studies show that individuals with a diet high in omega 3 fatty acids have significantly lower rates of heart disease. PERQUE Mito Guard Plus (with CoEnzyme Q10, and Vitamins E) also improves cardiovascular function.*
Inflammatory / autoimmune diseases. EFAs can benefit patients with inflammatory diseases, such as asthma, arthritis, dermatitis, eczema, and psoriasis. Omega 6 fatty acids are essential for the production of anti-inflammatory prostaglandins.*
Premenstrual syndrome (PMS). Deficiencies in EFAs have been associated with PMS. The anti-inflammatory effects of EFAs can relieve menstrual symptoms such as cramps, bloating, and nausea.*Concentration and attention (attention deficit disorder (ADD)/attention deficit hyperactivity disorder (ADHD)). Deficits in EFAs cause nerve electrical irritability that reduce attention span and decrease ability to concentrate.*
Supplement Facts: (no hidden or inactive ingredients)
1 softgel contains:
Energized Nutrients:
Vitamin E (mixed natural tocopherols) 3.4mg
Omega 3 Total 405mg
—ALA (Alpha Linolenic Acid) 335mg
—DHA (Docosahexaenoic Acid) 50mg
—EPA (Eicosapentaenoic Acid) 20mg
Omega 6 Total 100mg
—LA (Linoleic Acid) 85mg
—GLA (Gamma Linoleic Acid) 15mg
Omega 9
—OA (Oleic Acid) 20mg
—CLA (Conjugated Linoleic Acid) 150mg
Sterols (phytosterols) 1.5mg
Sources and Ingredients:
Organic flax seed oil 541mg
Organic olive oil (extra virgin) 218mg
Organic safflower oil (80% CLA) 198mg
Sunflower lecithin 21.4mg
—Phosphatidylcholine 3.2mg
—Phosphatidylethanolamine 1mg
—Phosphatidylinositol 2.6mg
Marine lipids (distilled) 127mg
Black currant oil (15% GLA) 104mg
Ascorbyl palmitate 1mg
Other Ingredients: gelatin shell (bovine gelatin [kosher], glycerin, carob flavonoid extract, purified water).
Contains NO: citrus, MSG, wheat, gluten, corn, starch, wax, soy, yeast, zein, sulfate, phosphates (other than coenzymes), preservatives, casein or other milk derivatives. NO GMOs.
Recommended Use:
Adults: As a dietary supplement, take one (1) softgel capsule one to four times daily with meals or as directed by your health professional.
Warning:
If you are pregnant or nursing, please consult your healthcare professional before using this product. Keep out of the reach of children.
The link above requires Adobe Acrobat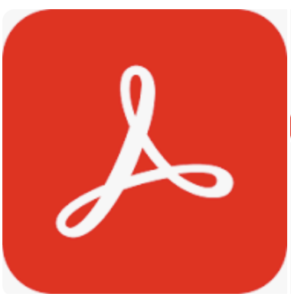 or equivalent to view/print
The PERQUE Guarantee
PERQUE has been specifically formulated based on higher standards of quality listed below. When comparing:
All PERQUE products come with a 100% unconditional money-back guarantee — the strongest guarantee in the natural health industry.
Every PERQUE product provides 100% potency and activity for its entire shelf life. PERQUE formulas are designed for exceptional delivery and stability.
Only the exact delivery forms of nutrients shown in clinical studies to be effective are used in PERQUE formulas with NO substitutions.
By using high precision control of temperature and pressure in the manufacturing process, all PERQUE products, including tabsules, dissolve rapidly (15-20 minutes in the stomach), allowing superior uptake and rapid results as well as eliminating digestive irritation found with other brands.
Full label disclosure is provided for all PERQUE products — no hidden or inactive ingredients.
In order for a nutrient to be brought into your body, it must be transported. Every PERQUE product is activated with the same potent transporters that are used by nature and in food to ensure full bioavailability or 100% uptake.
The biologically preferred form of an ingredient is always used to enhance activity, produce energy, and deliver direct results
All PERQUE products are allergen-free and contaminant-free, and do not contain citrus, MSG, wheat/gluten, corn/zein/starch, dairy/casein/milk derivatives (except meal powders), yeast, soy, sulfate, phosphates (other than coenzymes) or preservatives.
PERQUE products do not contain genetically modified organisms (GMOs)
All PERQUE ingredients are plant-based except the human probiotic strains, distilled lipids, and PERQUE Joint Guard extracts.
Every PERQUE product is produced following or exceeding the FDA's pharmaceutical GMP (Good Manufacturing Practices) regulations.
* These statements have not been evaluated by the Food and Drug Administration. This product is not intended to diagnose, treat, cure or prevent any disease.