Vitamin C. fully buffered and fully reduced 100% L-ascorbate enhances cell energy and helps reduce oxidativce stres
What makes PERQUE Potent C Guard the best source of vitamin C*?
It boosts the production and effectiveness of hormones, as well as enhancing your body's ability to adapt when facing changes. It also supplies a much needed source of ascorbate, which can become essential during periods of extreme stress, the elevated presence of toxins, or allergic reactions.* Potent C Guard's fully-buffered mineral ascorbate is the form proven to be the most effective, since it works faster and more diligently throughout the body and is free of the side effects associated with other vitamin C supplements.*
The scientific literature has confirmed vitamin C's key role in:
Immune system function
Collagen repair and formation
Joint function
Energy production
Antioxidant protection and function
Detoxification, and more
PERQUE Potent C Guard enhances hormone production and function as needed, and helps the body to adapt better. In addition, it is important to take the amount of ascorbate needed to keep an adequate supply in the cells. This varies based on levels of distress, toxins, acute and delayed allergy reactions, and cell buffering/alkaline reserve.
PERQUE Potent C Guard
Is a pH-balanced, vegetarian, allergen- free, and completely buffered mineral ascorbate. It uses 100% l-ascorbate, fully reduced, corn free, which works harder, more quickly and more persistently in the body.
Prevents free radicals from harming the ascorbate. Also, the cofactors, metabolites, and transporters in PERQUE Potent C Guard powerfully enhance absorption and tissue action. In addition, PERQUE Potent C Guard is free of the side effects associated with other vitamin C supplements.*
Contains a balance of essential minerals: calcium, magnesium, potassium, and zinc. Most Americans are deficient in one or more of these key minerals, due to stress, ill health, food processing, toxins, and other factors.
Ascorbate and Blood Pressure
PERQUE Potent C Guard is your safer, more effective choice. Obesity, alcohol consumption, physical inactivity, and a high-fat/ protein/sugar diet can induce high blood pressure, in part  through insulin resistance (Syndrome X). The greatest benefit comes from full tissue saturation of fully reduced and fully buffered ascorbate.*
Protects delicate endothelial cells that line blood vessels from free radical and toxin damage.
Increases nitrous oxide (nature's small vessel relaxation molecule) thus lowering blood pressure via enhanced biopterin action.
Induces the production of collagen.
Get the Lead out
PERQUE Potent C Guard Powder is effective at lowering the body's burden of toxic minerals such as lead, mercury, cadmium, arsenic, and nickel. This action occurs both by decreasing uptake of toxic minerals from the intestine and by increasing renal and stool excretion of toxic minerals.*

Supplement Facts (no hidden or inactive ingredients):
1 tabsule contains:
Energized Nutrients
Vitamin C 1,000 mg
—(100% l-ascorbate, fully reduced and buffered)
Calcium (as ascorbate) 111 mg
Octanoate 10 mg
C16 and C18 alkyls 20 mg
—(from whole, untreated palm fruit and leaf)
Vegetable fiber (organic croscarmellose) 40 mg
Contains NO: citrus, MSG, wheat, gluten, corn, starch, sugar, wax, soy, yeast, zein, sulfate, phosphates (other than coenzymes), preservatives, casein or other milk derivatives. NO GMOs.
Recommended Use:
Adults: As a dietary supplement, take 1 tabsule daily with food or as directed by your health professional.
Warning:
If you are pregnant or nursing, please consult your healthcare professional before using this product. Keep out of the reach of children.
PERQUE Potent C Guard Tabsules
The link above requires Adobe Acrobat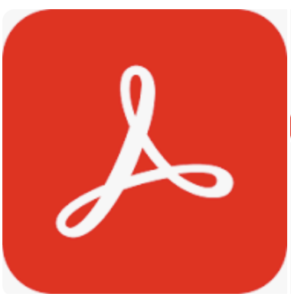 or equivalent to view/print
The PERQUE Guarantee
PERQUE has been specifically formulated based on higher standards of quality listed below. When comparing:
All PERQUE products come with a 100% unconditional money-back guarantee — the strongest guarantee in the natural health industry.
Every PERQUE product provides 100% potency and activity for its entire shelf life. PERQUE formulas are designed for exceptional delivery and stability.
Only the exact delivery forms of nutrients shown in clinical studies to be effective are used in PERQUE formulas with NO substitutions.
By using high precision control of temperature and pressure in the manufacturing process, all PERQUE products, including tabsules, dissolve rapidly (15-20 minutes in the stomach), allowing superior uptake and rapid results as well as eliminating digestive irritation found with other brands.
Full label disclosure is provided for all PERQUE products — no hidden or inactive ingredients.
In order for a nutrient to be brought into your body, it must be transported. Every PERQUE product is activated with the same potent transporters that are used by nature and in food to ensure full bioavailability or 100% uptake.
The biologically preferred form of an ingredient is always used to enhance activity, produce energy, and deliver direct results
All PERQUE products are allergen-free and contaminant-free, and do not contain citrus, MSG, wheat/gluten, corn/zein/starch, dairy/casein/milk derivatives (except meal powders), yeast, soy, sulfate, phosphates (other than coenzymes) or preservatives.
PERQUE products do not contain genetically modified organisms (GMOs)
All PERQUE ingredients are plant-based except the human probiotic strains, distilled lipids, and PERQUE Joint Guard extracts.
Every PERQUE product is produced following or exceeding the FDA's pharmaceutical GMP (Good Manufacturing Practices) regulations.
* These statements have not been evaluated by the Food and Drug Administration. This product is not intended to diagnose, treat, cure or prevent any disease.