PERQUE Pain Guard Forte natural anti-inflammatory, effectively enhances the body's innate ability to repair itself*
Why you need PERQUE Pain Guard Forté?
Inflammation means repair is blocked or incomplete. PERQUE Pain Guard Forté effectively enhances the body's innate ability to repair itself.* Often, nonsteroidal anti-inflammatory drugs (NSAIDS), such as aspirin or ibuprofen, are used to treat inflammation and pain. However, NSAIDS stop and block the body's efforts to repair itself. Potential NSAID side effects include dizziness, constipation, ringing in the ears, and peptic ulcers.* PERQUE Pain Guard Forté achieves these benefits in safer and more effective, natural ways.*
PERQUE Pain Guard Forte provides quercetin dihydrate and OPC, a special safe and effective flavonoid/ flavanol combination that encourages the complete repair process and thereby reduces pro-inflammatory enzymes. It also helps relieve common allergy symptoms.* Instead of covering up the pain of inflammation, quercetin dihydrate and OPC support the mechanisms that resolve inflammation by effectively stimulating repair.*
Promotes healing by activating the cells responsible for repair.*
Reduces oxidative stress and improves comfort, naturally.*
Formulated with quercetin dihydrate — a plant pigment that helps reduce allergic and inflammatory responses by promoting repair.*
The ingredients in PERQUE Pain Guard Forté are fully bioavailable, and enzymes (which may be irritating or allergenic) are not needed to activate them.*
Quercetin Dihydrate - Low Molecular Weight
Quercetin dihydrate is a yellow- green flavonoid that helps reduce allergic and inflammatory responses by promoting repair.* It has also shown anti-viral and antioxidant effects.*
OPCs or Proanthocyanidins
OPC that are bound together are collectively called proanthocyanidin oligomers or OPCs.* They can be absorbed into cell membranes, protecting against both fat- and water- soluble free radicals.* OPCs are also able to cross the blood-brain barrier and protect the brain against free-radical damage.* Because OPCs are so diverse, they deliver synergistic antioxidant benefits with vitamins C or E.* In addition, OPCs quench the free radicals involved in inflammation and allergies.* They also enhance the effectiveness of the body's natural killer cells (NKC) and boost the body's natural anti-cancer defenses.*
ORAC or Oxygen Radical Absorbance Capacity
ORAC values refer to the Oxygen Radical Absorbance Capacity of a food, which denotes its antioxidant power. When tested, it was found that PERQUE Pain Guard Forté has an ORAC value of 171,000 per 100 grams - much higher than the well-known antioxidant-rich foods like mangosteen, dark cherry, and prunes. According to USDA criteria, PERQUE Pain Guard Forté have the ORAC protection equal to a dozen portions of fruits and vegetables.
Supplement Facts: (no hidden or inactive ingredients)
Supplement Facts (no hidden or inactive ingredients):
1 tabsule contains:
Quercetin dihydrate 500mg
—(water-soluble bioflavonoid)
OPC (LMW ActiVin) 5mg
Magnesium (as C16 and C18 alkyls*) 7mg
—(*from whole, untreated palm fruit and leaf)
Vegetable fiber (organic croscarmellose) 35mg
Contains NO: citrus, MSG, wheat, gluten, corn, starch, sugar, wax, soy, yeast, zein, sulfate, phosphates (other than coenzymes), preservatives, casein or other milk derivatives. NO GMOs.
Recommended Use:
Adults: As a dietary supplement, take 1 to 4 tabsules with or without food up to 4 times a day or as directed by a healthcare professional.
Warning:
If you are pregnant or nursing, please consult your healthcare professional before using this product. Keep out of the reach of children.
The link above requires Adobe Acrobat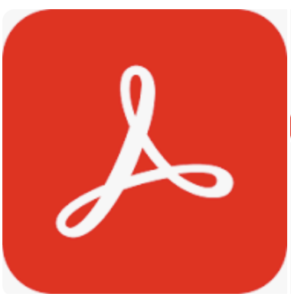 or equivalent to view/print
The PERQUE Guarantee
PERQUE has been specifically formulated based on higher standards of quality listed below. When comparing:
All PERQUE products come with a 100% unconditional money-back guarantee — the strongest guarantee in the natural health industry.
Every PERQUE product provides 100% potency and activity for its entire shelf life. PERQUE formulas are designed for exceptional delivery and stability.
Only the exact delivery forms of nutrients shown in clinical studies to be effective are used in PERQUE formulas with NO substitutions.
By using high precision control of temperature and pressure in the manufacturing process, all PERQUE products, including tabsules, dissolve rapidly (15-20 minutes in the stomach), allowing superior uptake and rapid results as well as eliminating digestive irritation found with other brands.
Full label disclosure is provided for all PERQUE products — no hidden or inactive ingredients.
In order for a nutrient to be brought into your body, it must be transported. Every PERQUE product is activated with the same potent transporters that are used by nature and in food to ensure full bioavailability or 100% uptake.
The biologically preferred form of an ingredient is always used to enhance activity, produce energy, and deliver direct results
All PERQUE products are allergen-free and contaminant-free, and do not contain citrus, MSG, wheat/gluten, corn/zein/starch, dairy/casein/milk derivatives (except meal powders), yeast, soy, sulfate, phosphates (other than coenzymes) or preservatives.
PERQUE products do not contain genetically modified organisms (GMOs)
All PERQUE ingredients are plant-based except the human probiotic strains, distilled lipids, and PERQUE Joint Guard extracts.
Every PERQUE product is produced following or exceeding the FDA's pharmaceutical GMP (Good Manufacturing Practices) regulations.
* These statements have not been evaluated by the Food and Drug Administration. This product is not intended to diagnose, treat, cure or prevent any disease.