Promotes healthier liver detoxification formulated with milk thistle, vitamin D3, CoQ10, mixed natural carotenoids and more
Why you need PERQUE Live Guard Forté
Liva Guard Forté is truly unique. It's formulated to protect the liver, one of the body's most vital organs, from an increasingly toxic world with a proprietary combination of liver protective and supportive natural products. Your liver detoxifies the body of chemicals, medications, supplemental hormones, "bad" fats, alcohol and caffeine. Your liver is the "middle man" in almost 500 biological processes that impact every single organ in your body!*
A properly functioning, healthy liver avoids or resolves:*

Liver protection against damage from toxins or infections*
Detoxification of toxic chemicals, pesticides, and/or heavy metals found in polluted work, school, home or community environments*
Detoxification of internal and external toxins that are 1,000-10,000 times higher than historical averages*
Liver defense against diets high in fat or sugars that turn into 'belly' fat and fatty livers*
Improvement of unexplained, chronic fatigue*
High and low blood sugar*
Compromised immune health*
Chaotic Cell Division*
Unique features of PERQUE Liva Guard Forté
Six carotenoids--each with a distinct benefit for the liver.*
Mixed, natural forms of vitamins E (110 IU)*
CoQ10, also found in Mito Guard 100 mg. Coenzyme Q10 stimulates energy production and cell renewal, while protecting cells from free radical damage with a unique and more easily absorbed micellized formula in medium chain triglycerides, reducing the ubiquinone into tiny droplets that cells can easily take up.*
Vitamin D3, 125 mcg or 5000 IU for enhanced liver protection. Recent research has indicated its value in managing liver disease conditions like hepatitis. Vitamin D3 (500 IU per drop) is also found in PERQUE D3 Cell Guard*
Lycopene and L-carnitine fumarate, natural detoxifiers.*
The unique combination of the forms of nutritives in PERQUE Liva Guard Forte delivers synergistic benefits.*
Mixed natural forms of vitamins E (tocopherols) for ample antioxidant protection in the liver.* Studies have shown that vitamins E can be extremely helpful in reducing inflammation and reversing liver cell damage as in 'fatty liver disease'*
L-selenomethionine-the natural, non-toxic and organic form of selenium which boosts the antioxidant power of the formulation.*
Silymarin, beta rich milk thistle, high-purity, bioactive (88.5%+) included to provide powerful support for the liver. More than 200 studies and reports on milk thistle involving over 5,000 patients have been published. Research shows that certain compounds in milk thistle help protect the liver from the damage of alcohol and hepatitis. Silybins and polyphenolics, key compounds in milk thistle, demonstrate powerful antioxidant activity. They effectively neutralize destructive free radicals before they can harm healthy cells. Silymarin has also been shown to increase levels of glutathione—an important antioxidant—by as much as 50%. PERQUE ensures, as with all herbal extracts, that PERQUE Liva Guard Forté uses the purest forms available.*
REFERENCES
Valenzuela A, Aspillaga M, et al: Selectivity of silymarin on the increase of the glutathione content in different tissues of the rat. Planta Med 1989; 55: 42.
Saller R, Meier R, Brignoli R. The use of silymarin in the treatment of liver diseases. Drugs 2001; 61(14): 2035-63.
Pradhan SC, Girish C.Hepatoprotective herbal drug, silymarin from experimental pharmacology to clinical medicine. Indian J Med Res 2006 Nov; 124(5): 491-504.
Agarwal R, Agarwal C, Ichikawa H, Singh RP, Aggarwal BB. Anticancer potential of silymarin: from bench to bed side. Anticancer Res 2006 NovDec; 26(6B): 4457-98.
Chiu CJ,Taylor A. Nutritional antioxidants and age-related cataract and maculopathy. Exp Eye Res 2007 Feb; 84
Supplement Facts: (no hidden or inactive ingredients)
Supplement Facts (no hidden or inactive ingredients):
1 softgel contains:
Energized Nutrients:
Selenium (as l-selenomethionine) 50 mcg
Zinc (as citrate)  5 mg
Vitamin E (as mixed natural tocopherols) 73.7 mg
Vitamin D3 (cholecalciferol) 125 mcg
Silymarin (silybin beta milk thistle) 100 mg
Lycopene 85 mg
L-Carnitine Fumarate 50 mg
Coenzyme Q10 (micellized ubiquinone) 100 mg
Mixed natural carotenoids (dunaliella) 11.2 mg
—Alpha carotene 2,250 mcg
—Beta carotene
—Lutein 250 mcg
—Zeaxanthin 450 mcg
—Cryptoxanthin 550 mcg
Vegetable glycerin 165 mg
Medium Chain Triglycerides (raw palm oil) 500 mg
Kosher gelatin 250 mg
Yellow Beeswax 70 mg
PC 35 (phosphatidylcholine & other phosphatides) 70 mg
Annatto 9 mg
Other Ingredients: None.
Contains NO: wheat, gluten, milk, butter, eggs, GMOs. Vegetarian.
Recommended Use:
Adults: Take 1 softgel daily or as directed by your health professional.
Warning:
If you are pregnant or nursing, please consult your healthcare professional before using this product. Keep out of the reach of children.
The link above requires Adobe Acrobat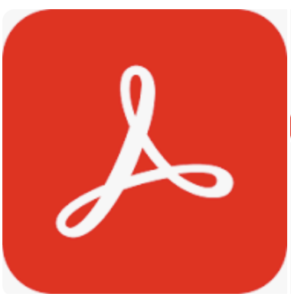 or equivalent to view/print
The PERQUE Guarantee
PERQUE has been specifically formulated based on higher standards of quality listed below. When comparing:
All PERQUE products come with a 100% unconditional money-back guarantee — the strongest guarantee in the natural health industry.
Every PERQUE product provides 100% potency and activity for its entire shelf life. PERQUE formulas are designed for exceptional delivery and stability.
Only the exact delivery forms of nutrients shown in clinical studies to be effective are used in PERQUE formulas with NO substitutions.
By using high precision control of temperature and pressure in the manufacturing process, all PERQUE products, including tabsules, dissolve rapidly (15-20 minutes in the stomach), allowing superior uptake and rapid results as well as eliminating digestive irritation found with other brands.
Full label disclosure is provided for all PERQUE products — no hidden or inactive ingredients.
In order for a nutrient to be brought into your body, it must be transported. Every PERQUE product is activated with the same potent transporters that are used by nature and in food to ensure full bioavailability or 100% uptake.
The biologically preferred form of an ingredient is always used to enhance activity, produce energy, and deliver direct results
All PERQUE products are allergen-free and contaminant-free, and do not contain citrus, MSG, wheat/gluten, corn/zein/starch, dairy/casein/milk derivatives (except meal powders), yeast, soy, sulfate, phosphates (other than coenzymes) or preservatives.
PERQUE products do not contain genetically modified organisms (GMOs)
All PERQUE ingredients are plant-based except the human probiotic strains, distilled lipids, and PERQUE Joint Guard extracts.
Every PERQUE product is produced following or exceeding the FDA's pharmaceutical GMP (Good Manufacturing Practices) regulations.
* These statements have not been evaluated by the Food and Drug Administration. This product is not intended to diagnose, treat, cure or prevent any disease.