PERQUE Hematin Anemia Guard
Supplemental iron for many types of anemias and healthier blood – non-constipating
PERQUE HEMATIN ANEMIA GUARD - IT IS NOT JUST IRON
Although iron deficiency is a common cause of anemia, it is certainly not the only cause. Deficiencies in vitamin B-6, vitamin B-12, vitamin C, copper, and folic acid lead to reduced numbers of red blood cells and can result in anemia. PERQUE Hematin Anemia Guard is not just an iron formula, but a comprehensive anemia formula that delivers all of the essential nutrients for maintaining healthy red blood cells.*
PERQUE HEMATIN ANEMIA GUARD BUILDS BLOOD
The majority of iron formulas contain only iron (usually in a poorly absorbable, oxidized, or constipating form). Some formulas boast of having iron combined with vitamin C. Most overlook the other nutrient deficiencies that are responsible for anemia. Because these kinds of formulas don't address the true underlying problem, they fail. Broad spectrum PERQUE Hematin Anemia Guard achieves effective results fast, eliminating trial and error by supplying blood building transport and activating nutrients that address all types of anemia.*
PERQUE Hematin Anemia Guard delivers iron as aspartate, fully ionized, reduced, and fully soluble for 100% bioavailability.
Constipation and intestinal irritation, a common complaint with other forms of iron, is not reported with the PERQUE bioactivated energized preparation.*
Supplement Facts (no hidden or inactive ingredients):
1 tabsule contains:
Energized Nutrients
Iron (as ionized ferrous aspartate) 25 mg
Vitamin C 100 mg
—(100% l-ascorbate, fully reduced and buffered, corn free)
Folate (as calcium folinate) 680 mcg. DFE
Niacin (as inositol hexanicotinate) 20 mg NE
Vitamin B6 (pyridoxine HCl) 5 mg
Vitamin B12 (hydroxocobalamin) 100 mcg
Copper (as ionized cuprous aspartate) 1.5 mg
Magnesium 5 mg
—(as c16 and C18 alkyls from whole, untreated palm fruit and leaf)
Vegetable fiber (organic croscarmellose) 269 mg
Contains NO: citrus, MSG, wheat, gluten, corn, starch, sugar, soy, yeast, zein, sulfate, phosphates (other than coenzymes), preservatives, casein or other milk derivatives. No GMOs.
Recommended Use:
Adults: As a dietary supplement, take one (1) tabsule daily with food or as directed by your health professional.
Warning:
If you are pregnant or nursing, please consult your healthcare professional before using this product. Accidental overdose of iron containing products is a leading cause of fatal poisoning in children under 6. Keep this product out of the reach of children. In case of accidental overdose, call a doctor or poison control center immediately.
The link above requires Adobe Acrobat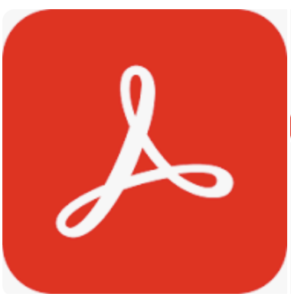 or equivalent to view/print
The PERQUE Guarantee
PERQUE has been specifically formulated based on higher standards of quality listed below. When comparing:
All PERQUE products come with a 100% unconditional money-back guarantee — the strongest guarantee in the natural health industry.
Every PERQUE product provides 100% potency and activity for its entire shelf life. PERQUE formulas are designed for exceptional delivery and stability.
Only the exact delivery forms of nutrients shown in clinical studies to be effective are used in PERQUE formulas with NO substitutions.
By using high precision control of temperature and pressure in the manufacturing process, all PERQUE products, including tabsules, dissolve rapidly (15-20 minutes in the stomach), allowing superior uptake and rapid results as well as eliminating digestive irritation found with other brands.
Full label disclosure is provided for all PERQUE products — no hidden or inactive ingredients.
In order for a nutrient to be brought into your body, it must be transported. Every PERQUE product is activated with the same potent transporters that are used by nature and in food to ensure full bioavailability or 100% uptake.
The biologically preferred form of an ingredient is always used to enhance activity, produce energy, and deliver direct results
All PERQUE products are allergen-free and contaminant-free, and do not contain citrus, MSG, wheat/gluten, corn/zein/starch, dairy/casein/milk derivatives (except meal powders), yeast, soy, sulfate, phosphates (other than coenzymes) or preservatives.
PERQUE products do not contain genetically modified organisms (GMOs)
All PERQUE ingredients are plant-based except the human probiotic strains, distilled lipids, and PERQUE Joint Guard extracts.
Every PERQUE product is produced following or exceeding the FDA's pharmaceutical GMP (Good Manufacturing Practices) regulations.
* These statements have not been evaluated by the Food and Drug Administration. This product is not intended to diagnose, treat, cure or prevent any disease.