PERQUE Hair, Skin, & Nails Guard restores and strengthens your health from within for the fullest hair, most youthful skin
and strongest nails. Feel and see the difference that maximum potency, purity and bioavailability can make. PERQUE Hair, Skin, & Nails Guard is the most active, complete and advanced nutrient complex to reveal your most radiant beauty.
KEY INGREDIENTS FOR ADVANCED NUTRIENT SUPPORT
Biotin
Biotin, like other B-complex vitamins, is a key ingredient in the proteins (collagen, elastin and keratin) that make up your hair, skin and nails. Each serving of PERQUE Hair, Skin, & Nails Guard provides a generous 2.5 mg of naturally sourced, fullyactive biotin, in synergy with other key nutrients, to create the nutritional support you need for radiant hair, skin and nails. Each serving of PERQUE Hair, Skin, & Nails Guard helps to smooth and minimize skin lines and wrinkles; provide hair resilience, bounce and suppleness; and make hair and nails thick and strong.
L-Lysine and Zinc
L-lysine benefits your skin by playing a key role in elastin and collagen formation. It helps prevent wrinkles and repairs damage to your skin. Each serving of PERQUE Hair, Skin, & Nails Guard provides 200 mg of L-lysine, in combination with complementary nutrients—most importantly, zinc. Zinc, in tandem with L-lysine, combats acne and repairs and renews your skin to reveal a fresher complexion.
ADDITIONAL 100% ALL-ACTIVE INGREDIENT FEATURES
Calcium and vitamin D support, to ensure well-balanced nutrition as the foundation for healthy hair, skin and nails.
Vitamins K1 and K2 to strengthen bones, and benefit all solid structures – tendons, ligaments, hair, nails and teeth.
Vully buffered vitamin C to help build collagen and provide essential antioxidant support. Antioxidants fight damage already done to skin.
Comprehensive trace mineral support, including silica, chromium, manganese, iodine, selenium and zinc; trace minerals support general well being and the healthy appearance of hair, skin and nails.
Silica is vital to collagen formation, and ensuring hair, skin and nails receive proper nutrient support.
Copper helps to form strong, flexible connective tissues, and strong muscles, nerves and immune system.
100 mcg of iodine to fortify integumentary tissues weakened by hypothyroidism (underactive thyroid).

Supplement Facts
4 tabsules contain:
Vitamin C (100% l-ascorbate, fully reduced, corn free) 200mg
Vitamin D-3 (as cholecalciferol) 10mcg
Vitamin K-1 (as phylloquinone) 750mcg
Vitamin K-2 250mcg
Biotin 2.5mg
Calcium 250mg
—(as acetate, glycinate, succinate, malate, fumarate and citrate)
Magnesium 500mg
—(as acetate, glycinate, succinate, malate, fumarate and citrate)
Zinc (as citrate) 10mg
Manganese (as citrate) 11mg
Chromium (as citrate) 50mcg
Selenium (as l-selenomethionine) 250mcg
Copper (as sebecate) 1mg
Iodine 100mcg
Iodide (as potassium iodide) 150mcg
Strontium (as citrate) 50mg
Boron (as citrate) 6mg
Vanadium (as ascorbate) 50mcg
Silica 10mg
—(from Magnesium trisilicate from horse tail/Equisetum)
L-lysine 200mg
Magnesium (as C16 C18 alkyls*) 360mg
Croscarmellose 200mg
*from whole untreated palm fruit and leaf
Other Ingredients: None.
Recommended Use:
Adults: As a dietary supplement, take four (4) tabsules in divided doses with meals or as recommended by a healthcare professional.
Warning:
If you are pregnant or nursing, please consult your healthcare professional before using this product. Keep out of the reach of children.
click here for PDF:  PERQUE Hair Skin & Nails
The link above requires Adobe Acrobat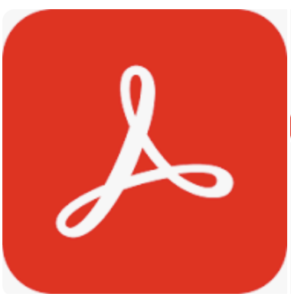 or equivalent to view/print
The PERQUE Guarantee
PERQUE has been specifically formulated based on higher standards of quality listed below. When comparing:
All PERQUE products come with a 100% unconditional money-back guarantee — the strongest guarantee in the natural health industry.
Every PERQUE product provides 100% potency and activity for its entire shelf life. PERQUE formulas are designed for exceptional delivery and stability.
Only the exact delivery forms of nutrients shown in clinical studies to be effective are used in PERQUE formulas with NO substitutions.
By using high precision control of temperature and pressure in the manufacturing process, all PERQUE products, including tabsules, dissolve rapidly (15-20 minutes in the stomach), allowing superior uptake and rapid results as well as eliminating digestive irritation found with other brands.
Full label disclosure is provided for all PERQUE products — no hidden or inactive ingredients.
In order for a nutrient to be brought into your body, it must be transported. Every PERQUE product is activated with the same potent transporters that are used by nature and in food to ensure full bioavailability or 100% uptake.
The biologically preferred form of an ingredient is always used to enhance activity, produce energy, and deliver direct results
All PERQUE products are allergen-free and contaminant-free, and do not contain citrus, MSG, wheat/gluten, corn/zein/starch, dairy/casein/milk derivatives (except meal powders), yeast, soy, sulfate, phosphates (other than coenzymes) or preservatives.
PERQUE products do not contain genetically modified organisms (GMOs)
All PERQUE ingredients are plant-based except the human probiotic strains, distilled lipids, and PERQUE Joint Guard extracts.
Every PERQUE product is produced following or exceeding the FDA's pharmaceutical GMP (Good Manufacturing Practices) regulations.
* These statements have not been evaluated by the Food and Drug Administration. This product is not intended to diagnose, treat, cure or prevent any disease.