PERQUE Energized Double Zinc
Zinc is essential for enzyme functions that lead to healthier growth, immune system, wound healing and detoxification.
PERQUE ENERGIZED DOUBLE ZINC GUARD
This is a complete, immune-building formula using a blend of two ionized, fully soluble zinc sources for optimal absorption and utilization by every cell. The figure on the next page indicates this rapid and optimal absorption. The PERQUE formula includes vitamin B-6 in its active form (pyridoxal-5-phosphate) for increased uptake and activation of zinc.*
Zinc is essential for teens. Reproductive hormones increase sharply during puberty, requiring significant amounts of zinc.* When zinc is in short supply, the skin suffers, resulting in a host of teenage skin problems, including acne.* Children who took zinc were less likely to suffer a bout of diarrhea, and when the researchers looked at growth differences, they saw that children who were given zinc were slightly taller by the end of the trials compared to those who did not. Studies show that zinc is superior to tetracycline for treating acne.* For additional nutritional support for skin problems, include PERQUE Life Guard™.
Prevents zinc deficiency which can impact over 10,000 enzyme reactions including immune defense and repair functions. Formulated with zinc picolinate and citrate with vitamin B-6.
Zinc is essential for growth, development, sexual function, immune function, and chemical detoxification.* Without adequate zinc, healing cannot take place.*
REFERENCES
Mayo-Wilson E, Junior JA, Imdad A, et al. Zinc supplementation for preventing mortality, morbidity, and growth failure in children aged 6 months to 12 years of age. Cochrane Database Syst Rev. 2014;(5):CD009384.
Supplement Facts: (no hidden or inactive ingredients)
1 tabsule contains:
Zinc 25 mg
—(elemental, 50% picolinate/50% citrate)
Pyridoxal-5-phosphate (as B6) 3 mg
Vegetable fiber (organic croscarmellose) 376 mg
Magnesium (as C16 and C18 alkyls) 2 mg
—(from whole, untreated palm fruit and leaf)
Contains NO: citrus, MSG, wheat, gluten, corn, starch, sugar, soy, yeast, zein, sulfates, phosphates (other than coenzymes), preservatives, casein and other milk derivatives. NO GMOs.
Recommended Use:
Adults and Teens: As a dietary supplement, take one (1) tabsule daily with food or as directed by your health professional.
Warning:
If you are pregnant or nursing, please consult your healthcare professional before using this product. Keep out of the reach of children.
PERQUE Energized Double Zinc Guard
The link above requires Adobe Acrobat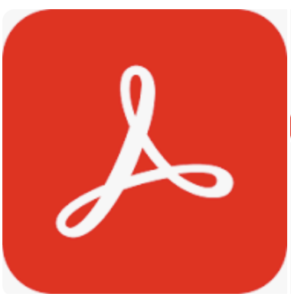 or equivalent to view/print
The PERQUE Guarantee
PERQUE has been specifically formulated based on higher standards of quality listed below. When comparing:
All PERQUE products come with a 100% unconditional money-back guarantee — the strongest guarantee in the natural health industry.
Every PERQUE product provides 100% potency and activity for its entire shelf life. PERQUE formulas are designed for exceptional delivery and stability.
Only the exact delivery forms of nutrients shown in clinical studies to be effective are used in PERQUE formulas with NO substitutions.
By using high precision control of temperature and pressure in the manufacturing process, all PERQUE products, including tabsules, dissolve rapidly (15-20 minutes in the stomach), allowing superior uptake and rapid results as well as eliminating digestive irritation found with other brands.
Full label disclosure is provided for all PERQUE products — no hidden or inactive ingredients.
In order for a nutrient to be brought into your body, it must be transported. Every PERQUE product is activated with the same potent transporters that are used by nature and in food to ensure full bioavailability or 100% uptake.
The biologically preferred form of an ingredient is always used to enhance activity, produce energy, and deliver direct results
All PERQUE products are allergen-free and contaminant-free, and do not contain citrus, MSG, wheat/gluten, corn/zein/starch, dairy/casein/milk derivatives (except meal powders), yeast, soy, sulfate, phosphates (other than coenzymes) or preservatives.
PERQUE products do not contain genetically modified organisms (GMOs)
All PERQUE ingredients are plant-based except the human probiotic strains, distilled lipids, and PERQUE Joint Guard extracts.
Every PERQUE product is produced following or exceeding the FDA's pharmaceutical GMP (Good Manufacturing Practices) regulations.
* These statements have not been evaluated by the Food and Drug Administration. This product is not intended to diagnose, treat, cure or prevent any disease.