PERQUE Digesta Guard Forte
Improves digestive health by adding healthy, living & human implantable probiotic microorganisms*
The active, human-strain bacteria in PERQUE Digesta Guard Forte 10 help break down food more effectively than any other probiotics.* PERQUE Digesta Guard Forté 10 is unique:
Only bio-cultured strains are used to ensure maximum implantation and function.*
Ten strains of probiotics are harvested at their most dynamic, active growth stage and then rapidly freeze dried, which puts the bacteria into suspended animation. This makes PERQUE probiotics viable for long periods of time. In contrast, many other probiotic supplements wait for the highest density of bacteria, even though many starve to death in the production vat. PERQUE's complex process delivers a more potent product.*
Inhibits the growth of pathogens such as H. Pylori, E. Coli OH157 (hemolytic E. Coli), Candida albicans, kreusii, tropicalis, Clostridium difficile, Yersinia enterocolitica, and Staphylococcus aureus.*
Features a new strain Lactobacillus paracasei UALPC-04, which has tremendous immune boosting properties. It is a powerful anti microbial especially against S. aureus infections.
Promotes healthy balance and growth of aerobic and anaerobic probiotic organisms.*
Promotes better digestion and reduction in mal-digestive, irritating, immunoreactive products.*
Better digestion means better stomach, intestinal, liver, circulatory, and wound repair functions.*
Produces butyrate fuel for intestinal energy and mucosal repair. Butyrate is an important short chain fatty acid that provides fuel for colon cells and may help protect against colon cancer*
Supplement Facts: (no hidden or inactive ingredients)
Supplement Facts (no hidden or inactive ingredients):
1 capsule contains:
Vitamin C 2 mg
—(100% l-ascorbate, fully reduced, corn free)
Magnesium Aspartate 3 mg
Alive, energized probiotic organisms 7.5 billion
B. bifidum 200 million
B. breve 200 million
B. longum 500 million
L. acidophilus 2100 million
L. casei 500 million
L. paracasei 500 million
L. plantarum 500 million
L. rhamnosus 500 million
Lc. lactis 2000 million
S. thermophilus 500 million
Maltodextrin 370mg
Magnesium 10mg
—(as C16 and C18 alkyls from whole, untreated palm fruit and leaf)
Vegetable capsule 75 mg
Other Ingredients: None.
Contains NO: citrus, MSG, wheat, gluten, corn, starch, soy, yeast, zein, sulfate, phosphates (other than coenzymes), preservatives. No GMOs.
Recommended Use:
Adults: Take one (1) to six (6) capsules daily or as directed by your health professional. Capsule may be opened and sprinkled on food.
Warning:
If pregnant, nursing, or taking medications, consult your healthcare professional before use. Keep out of the reach of children.
The link above requires Adobe Acrobat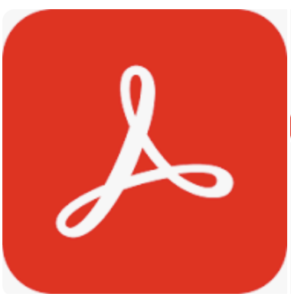 or equivalent to view/print
The PERQUE Guarantee
PERQUE has been specifically formulated based on higher standards of quality listed below. When comparing:
All PERQUE products come with a 100% unconditional money-back guarantee — the strongest guarantee in the natural health industry.
Every PERQUE product provides 100% potency and activity for its entire shelf life. PERQUE formulas are designed for exceptional delivery and stability.
Only the exact delivery forms of nutrients shown in clinical studies to be effective are used in PERQUE formulas with NO substitutions.
By using high precision control of temperature and pressure in the manufacturing process, all PERQUE products, including tabsules, dissolve rapidly (15-20 minutes in the stomach), allowing superior uptake and rapid results as well as eliminating digestive irritation found with other brands.
Full label disclosure is provided for all PERQUE products — no hidden or inactive ingredients.
In order for a nutrient to be brought into your body, it must be transported. Every PERQUE product is activated with the same potent transporters that are used by nature and in food to ensure full bioavailability or 100% uptake.
The biologically preferred form of an ingredient is always used to enhance activity, produce energy, and deliver direct results
All PERQUE products are allergen-free and contaminant-free, and do not contain citrus, MSG, wheat/gluten, corn/zein/starch, dairy/casein/milk derivatives (except meal powders), yeast, soy, sulfate, phosphates (other than coenzymes) or preservatives.
PERQUE products do not contain genetically modified organisms (GMOs)
All PERQUE ingredients are plant-based except the human probiotic strains, distilled lipids, and PERQUE Joint Guard extracts.
Every PERQUE product is produced following or exceeding the FDA's pharmaceutical GMP (Good Manufacturing Practices) regulations.
* These statements have not been evaluated by the Food and Drug Administration. This product is not intended to diagnose, treat, cure or prevent any disease.