PERQUE Activated B12 Guard
Energy and endurance with B12 lozenges; safer hydroxocobalamin for superior absorption
PERQUE delivers B-12 in its superior, hydroxocobalamin activated form. This form is superior because it has the highest half-life of any other form that has been shown to raise B-12 serum levels. PERQUE designed this product to help remove toxins from the body and improve brain and nerve cell function. B-12 supplementation can stimulate the way the body uses fats, proteins and carbohydrates, which can result in increased energy.
Vitamin B12 is a water-soluble vitamin that can be found in various foods, including shellfish, eggs, meat and dairy products. It plays a vital role in DNA and protein synthesis. Nutritional deficiency is believed to be rare because the body stores several years' worth of this vitamin in the liver; however, many people who have a B12 deficiency have trouble absorbing the vitamin. This is actually quite a common problem in the aging population. It is also of concern for those who have HIV or other immune deficiencies, and for those who do not eat meat and/or dairy (vegetarians and vegans).
B-12 Deficiency in Elders
It is unknown exactly how common this deficiency is in the population, but it is well documented that adults over 65 years of age are more likely to be deficient than younger people. If you only have a mild deficiency, you might not have any symptoms at all or they might be so mild that you won't notice them. This is exactly why it is important to get a blood test to find out if you have appropriate levels of B12 in your blood. However, as the deficiency increases, you may begin to feel tired, weak and lightheaded. Your gums may bleed, and your tongue may be red and sore. You might often feel nauseous and you might start losing a good deal of weight. Others may notice your pale skin. You could begin to suffer from bowel-related problems like diarrhea or constipation, and you might feel sick to your stomach and lose weight.
PERQUE B12, because advanced deficiency can cause even more severe problems. If you suffer from extremely low serum levels of vitamin B12, you might start to feel numbness and tingling in your extremities, a loss of coordination and motor skills, depression and eventually dementia, which can lead to a complete loss of mental abilities. Fortunately, it is easy to maintain adequate B12 levels with supplementation, so you can avoid any of these symptoms. If you have trouble absorbing B12, visit your doctor so he or she may closely monitor your levels during the course of supplementation.*
Supplement Facts (no hidden or inactive ingredients):
1 lozenge contains:
B-12 (hydroxocobalamin) 2,000 mcg
Mannitol 295 mg
Organic, whole cane juice 1 mg
100% Whole cherry fruit extract  3.5 mg
Raspberry flavor 8.5 mg
Vegetable fiber (Croscarmellose) 25 mg
C16 and C18 alkyls 3.5 mg
Contains NO: citrus, MSG, wheat, gluten, corn, starch, sugar, wax, soy, yeast, zein, sulfate, phosphates (other than coenzymes), preservatives, casein or other milk derivatives. NO GMOs.
Recommended Use:
Adults: As a dietary supplement, take one sublingual lozenge daily or as directed by your healthcare professional. Place lozenge under tongue and let dissolve.
Warning:
If you are pregnant or nursing, please consult your healthcare professional before using this product. Keep out of the reach of children.
The link above requires Adobe Acrobat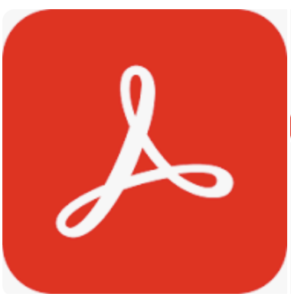 or equivalent to view/print
The PERQUE Guarantee
PERQUE has been specifically formulated based on higher standards of quality listed below. When comparing:
All PERQUE products come with a 100% unconditional money-back guarantee — the strongest guarantee in the natural health industry.
Every PERQUE product provides 100% potency and activity for its entire shelf life. PERQUE formulas are designed for exceptional delivery and stability.
Only the exact delivery forms of nutrients shown in clinical studies to be effective are used in PERQUE formulas with NO substitutions.
By using high precision control of temperature and pressure in the manufacturing process, all PERQUE products, including tabsules, dissolve rapidly (15-20 minutes in the stomach), allowing superior uptake and rapid results as well as eliminating digestive irritation found with other brands.
Full label disclosure is provided for all PERQUE products — no hidden or inactive ingredients.
In order for a nutrient to be brought into your body, it must be transported. Every PERQUE product is activated with the same potent transporters that are used by nature and in food to ensure full bioavailability or 100% uptake.
The biologically preferred form of an ingredient is always used to enhance activity, produce energy, and deliver direct results
All PERQUE products are allergen-free and contaminant-free, and do not contain citrus, MSG, wheat/gluten, corn/zein/starch, dairy/casein/milk derivatives (except meal powders), yeast, soy, sulfate, phosphates (other than coenzymes) or preservatives.
PERQUE products do not contain genetically modified organisms (GMOs)
All PERQUE ingredients are plant-based except the human probiotic strains, distilled lipids, and PERQUE Joint Guard extracts.
Every PERQUE product is produced following or exceeding the FDA's pharmaceutical GMP (Good Manufacturing Practices) regulations.
* These statements have not been evaluated by the Food and Drug Administration. This product is not intended to diagnose, treat, cure or prevent any disease.