PERQUE Mito Guard 100 mg.
Vitamins E with soluble Coenzyme Q10 (CoQ10) for healthier heart and mitochondrial energy
PERQUE Mito Guard's Coenzyme Q10 (CoQ10) which is present in every cell's mitochondria. It is a vital component of energy production. CoQ10 is not considered a vitamin because it is manufactured in the body from precursors of cholesterol synthesis. However, the body is often not able to manufacture enough of this important nutrient due to toxin build-up or dietary lack of essential nutrients. PERQUE Mito Guard Plus provides CoQ10 in the most efficiently energized, micellized (dispersed into tiny droplets that are most easily assimilated by the body) form available.*
CoQ10's function is that of a catalyst. It provides a vital link in the process of energy production, which takes place in the mitochondria (the battery or power station of every cell). CoQ10 occupies a vital position in metabolism by linking major cellular pathways for energy production. If the essential levels of CoQ10 are allowed to decline, and the body's vital organs cannot meet their energy requirements, the results are: deteriorated health, disease, fatigue, and most commonly, impaired heart muscle function.*
Supplement Facts: (no hidden or inactive ingredients)
Supplement Facts:
1 softgel contains:
Vitamin A (beta carotene) 1,380 mcg RAE
—(from pure palm fruit carotenoid oil)
Vitamins E 67 mg
—(from mixed natural tocopherols)
Pure Coenzyme Q10 100 mg
—(soluble ubiquinone)
Rice Bran Oil 184 mg
Gamma Oryzanol 2,208 mcg
Kosher Gelatin 118 mg
Glycerin (vegetable) 54 mg
Yellow Beeswax 34 mg, Annatto 9 mg, Turmeric powder 2 mg
Contains NO: citrus, MSG, wheat, gluten, corn, starch, sugar, soy, yeast, zein, sulfate, phosphates (other than coenzymes), preservatives, casein or other milk derivatives. No GMOs.
Recommended Use:
Adults: As a dietary supplement, take one (1) softgel capsule daily with food or as directed by your health professional.
Warning:
If you are pregnant or nursing, please consult your healthcare professional before using this product. Keep out of the reach of children.
The link above requires Adobe Acrobat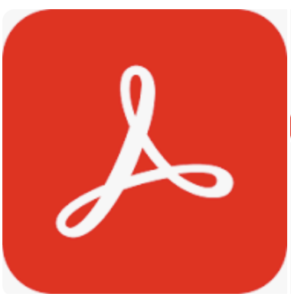 or equivalent to view/print
The PERQUE Guarantee
PERQUE has been specifically formulated based on higher standards of quality listed below. When comparing:
All PERQUE products come with a 100% unconditional money-back guarantee — the strongest guarantee in the natural health industry.
Every PERQUE product provides 100% potency and activity for its entire shelf life. PERQUE formulas are designed for exceptional delivery and stability.
Only the exact delivery forms of nutrients shown in clinical studies to be effective are used in PERQUE formulas with NO substitutions.
By using high precision control of temperature and pressure in the manufacturing process, all PERQUE products, including tabsules, dissolve rapidly (15-20 minutes in the stomach), allowing superior uptake and rapid results as well as eliminating digestive irritation found with other brands.
Full label disclosure is provided for all PERQUE products — no hidden or inactive ingredients.
In order for a nutrient to be brought into your body, it must be transported. Every PERQUE product is activated with the same potent transporters that are used by nature and in food to ensure full bioavailability or 100% uptake.
The biologically preferred form of an ingredient is always used to enhance activity, produce energy, and deliver direct results
All PERQUE products are allergen-free and contaminant-free, and do not contain citrus, MSG, wheat/gluten, corn/zein/starch, dairy/casein/milk derivatives (except meal powders), yeast, soy, sulfate, phosphates (other than coenzymes) or preservatives.
PERQUE products do not contain genetically modified organisms (GMOs)
All PERQUE ingredients are plant-based except the human probiotic strains, distilled lipids, and PERQUE Joint Guard extracts.
Every PERQUE product is produced following or exceeding the FDA's pharmaceutical GMP (Good Manufacturing Practices) regulations.
* These statements have not been evaluated by the Food and Drug Administration. This product is not intended to diagnose, treat, cure or prevent any disease.